Latest Ravelry Projects
[1 month ago] Tori's Auld Toorie
Stash buster. Silk Haze held with green and yellow yarns.
[1 month ago] Mumsie's Longline Cardigan
[4 months ago] Shifty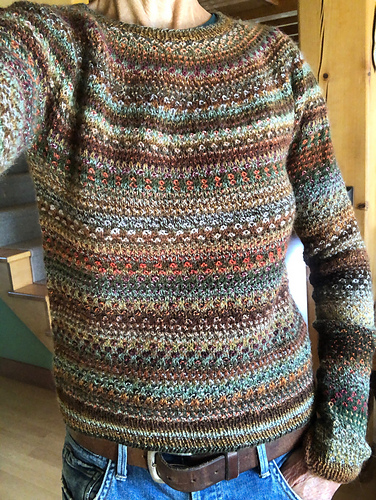 [4 months ago] Ambershore Driftwood
This is a fun knit after three months knitting a sweater.

[8 months ago] Polar Freeze Wrap
03-04-2019
Waiting for my yarn to come but wanted to start this beautiful wrap right away. I added a row 7 and 8, repeating rows 3 and 4, to box pattern. Otherwise, you are working dark color on dark color row. Love this pattern, can't wait to do it in painted yarns.
[11 months ago] Celtic Myths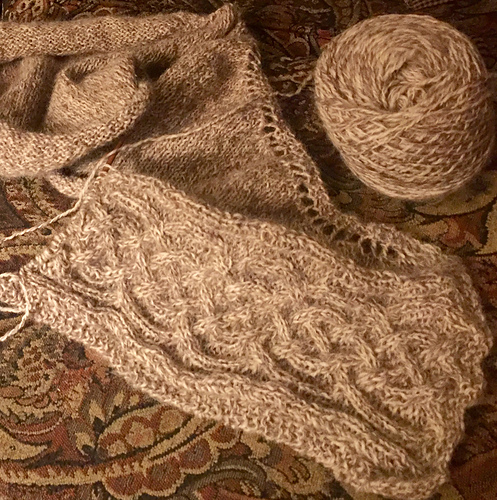 [1 year ago] Rose Pattern Hat
[1 year ago] Bug Garden Throw
[2 years ago] BuggieHop Humulus
[2 years ago] ANOTHER Finnish Midwinter Ski Hat
[2 years ago] Bug's Evelyn Hat
[2 years ago] Compound Throw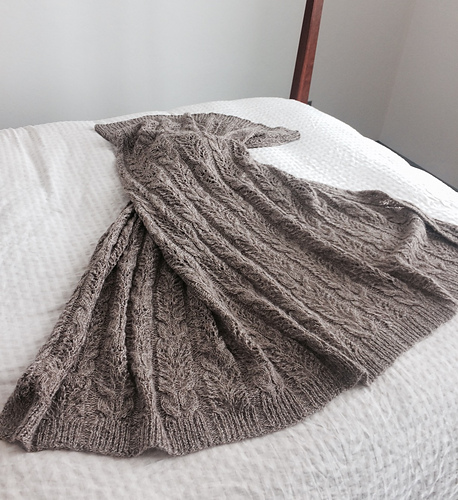 100% Superfine Alpaca. Yum.
[3 years ago] Daylight Night Shift
[3 years ago] Dearheart
[3 years ago] Rocky Mountain Wrap
[4 years ago] Summer Stripe Study
[4 years ago] Montana Moyen
[4 years ago] Basic Slip Stitch Wrap
[4 years ago] Twisted Tracks
[4 years ago] Yet Another Rikke