Latest Ravelry Projects
[3 months ago] Erin's Joyce
[7 months ago] Julia's Juliet
[7 months ago] Cropped Chunk Monkey
Cute and easy. Niece loves it. Thanks for the lovely pattern.
[8 months ago] Gallatin Callaghan Cowl
[9 months ago] 36 Tudor Episodes Wrap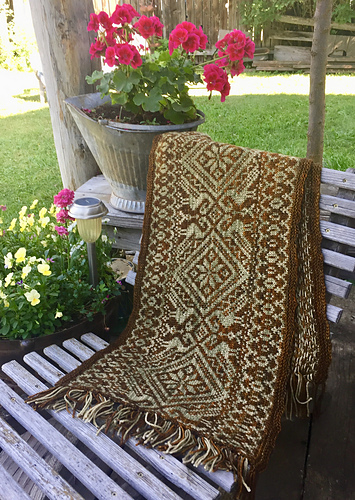 I used a smaller needle for a tighter knit.
[10 months ago] Rough But Ready
Bought this kit from Berroco through my LYS. Pattern is well written. My first bottom up.

Not crazy about the yarn, rough Icelandic wool. Overall, very happy with final product.

[1 year ago] Tori's Auld Toorie
Stash buster. Silk Haze held with green and yellow yarns.
[1 year ago] Mumsie's Longline Cardigan
[2 years ago] Shifty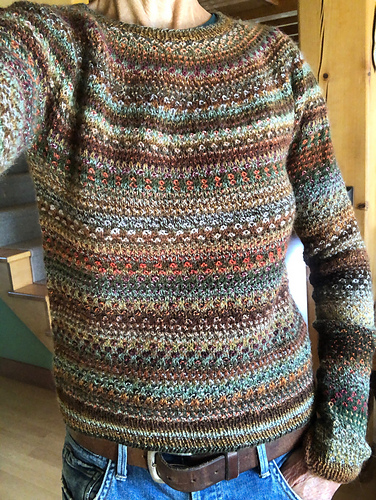 [2 years ago] Ambershore Driftwood
This is a fun knit after three months knitting a sweater.

[2 years ago] Polar Freeze Wrap
03-04-2019
Waiting for my yarn to come but wanted to start this beautiful wrap right away. I added a row 7 and 8, repeating rows 3 and 4, to box pattern. Otherwise, you are working dark color on dark color row. Love this pattern, can't wait to do it in painted yarns.
[2 years ago] Celtic Myths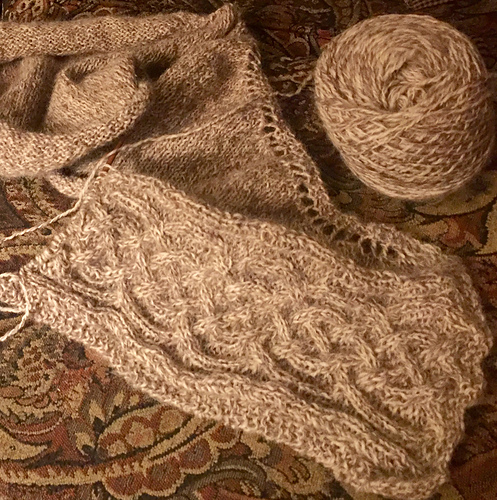 [2 years ago] Rose Pattern Hat
[2 years ago] Bug Garden Throw
[3 years ago] BuggieHop Humulus
[3 years ago] ANOTHER Finnish Midwinter Ski Hat
[3 years ago] Bug's Evelyn Hat
[3 years ago] Compound Throw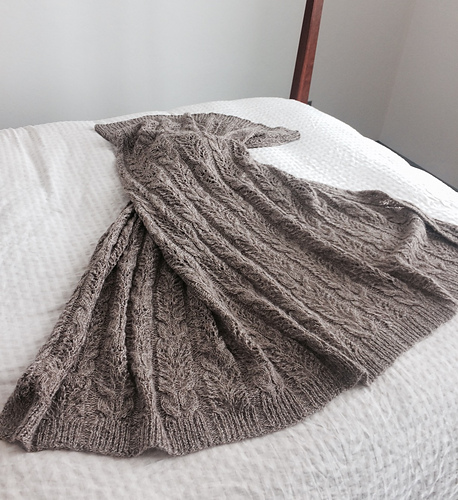 100% Superfine Alpaca. Yum.
[4 years ago] Daylight Night Shift
[4 years ago] Rocky Mountain Wrap